whytes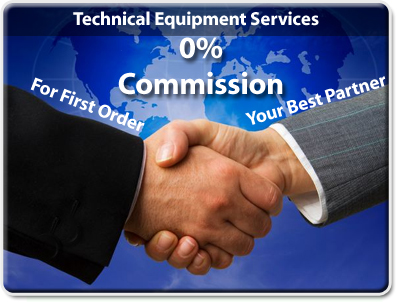 Service Details: Price Checking Agent (T.E.S. bv) If you want to know your suppliers gave you high price or not, you can choose our Price Checking Agent service, we will help you find the cheaper price, reduce the cost.
Sourcing Agent(T.E.S. bv)
If you have any products wich you want to find , just ask us, we will help you find them and give you a quotation.
Purchasing Agent (T.E.S. bv)
We are your hands and foots when you are not have the time to source your product, We will help you to find the best supplier, and place your orders to our company, you can purchase anything you want, you just give us the list, we will give our official quote.
Quality Controlling Agent(T.E.S. bv)
We are your eyes anywere in the world when you are not able to do it yourself. We will inspect the suppliers before making order, and will inspect the quality during production and before shipping. Help you check the quality, quantity, packing, and so on.
Warehousing and Packing Agent(T.E.S. bv)
Collect all the goods from different suppliers in our warehouse, and re-pack them if we find the carton is weak.
Exporting & Shipping Agent(T.E.S. bv)
Transport the goods from our warehouse to the seaport, ship them from any country to your country.
Exact details of Agent Service:
Buying agency service:
1) Search products and price information and send samples
2) Making the samples from your design or showed by you.
3) Discussion on product specifications, market protection, packaging label, payment terms
4) Placing order as you required and follow production schedule
5) Inspecting product and quality control
6) Consolidation of goods from different suppliers and loading container
7) Place shipping order, loading container, customs clearance, and make shipping documents
Advantages:
1. We take care of not only your work, but also more attention to your life within the business trip.
2. With mastery knowledge of (T.E.S. bv), the world market and different lines, following advantages are expected: suitable price information service; selection of qualified suppliers; quality control service (one of our responsibility to minimize risk in receiving defect items. Our inspectors are experienced and will carry out all necessary modifications to fit our client specification); smooth customs clearance and shipment service, competitive ocean freight
3. Professional and high efficiency is all of our purchasing agency service; one stop service is expected from our side
4. Honest, responsible, capable and specialized.